ABOUT US
Concertino Muziekonderwijs (CMO) is the only music school for the Jewish community in the Netherlands. Located in the facility of the Jewish preliminary school Rosj Pina.
CMO already has more than 150 students from ages of 4 to 21 and from every part of the Jewish community in and around Amsterdam.
Musical and social experience
In CMO we do not only focus on the music but also on the community and on the student's education and we put a great emphasis on the Jewish tradition in music. Though active only for a short period we already had the opportunity to play in many concerts and events for the Jewish community.
CMO is also arranging voluntary concerts at Beth Shalom, Sinai Hospital and other charity events for the community. As part of our curriculum we teach our students Jewish, Israeli and holiday songs and keep up with technology. The advantage of studying with CMO is not only because of our well designed program; with CMO you are paying for the actual lessons you get.
Our schedule is based around the Jewish calendar to make sure our students do not miss any lesson because of Jewish holidays.
Why music?
Music program is an essential part in general education. Music education expands the horizon of the students and contributes to the development of thinking and creativity. The nature of music education encourages discipline, openness, better communication, focus, creativity, working towards short and long term goals, concentration, focused work and the ability to practice.
In addition, the performance side of music education will encourage and develop the student ability to deal with pressure, standing in front of an audience and gain confidence in front of public and in public situations.
The group and ensemble playing is developing better listening, communication and social skills.
The lessons we are offering:
Saxophone, Trumpet, Flute, Clarinet, Trombone, Piano/Keyboards, Recorder, Guitar, Electric Guitar, Bass, Drums, Vocal, Music-Technology, Accordion, Ensembles & Orchestras.
To conclude, why Concertino Muziekonderwijs?
Our music departments consist of high level, dedicated professional musicians and experienced teachers.
Working around the Jewish calendar to ensure our students do not miss lessons due to Jewish holidays and vacations.
Teaching in the same familiar environment for the students so the students know each other and can associate with each other also
musically.
Working with various Jewish/Israeli organisations to collaborate and integrate music into the school activities, ceremonies, performances
and special occasions.
Bringing Jewish tradition into our music lessons, holiday songs, Israeli folklore songs etc.
Creating ensembles and orchestras to make sure our students can also play in groups which undoubtedly contributing to our students level,
progress and motivation.
Arranging concert evenings for our students at least three times a year to motivate our students and to give them stage experience and a
chance to show their progress.
Offering low prices per lesson based on a school year study weeks to make sure you are not paying for lessons during vacations or holidays.
Arranging concerts for the Jewish community (i.e. Beth Shalom, Sinai, Chabad, JMW, JBO, MOCA).
Our team
Our team comprises of highly professional and experienced teachers.
Concertino is collaborating with teachers who are actively performing, writing and producing music at the highest level!
Our teachers are graduates from the finest high educational music institutes in the Netherlands and carry years of teaching experience.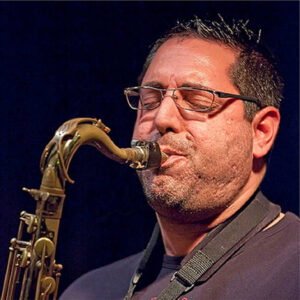 Yaniv Nachum
A master graduate from the Conservatorium van Amsterdam and the Manhattan School of Music.
As part of his service at the IDF orchestra Yaniv obtained the IDF and the Israeli music Academy teaching and conducting diploma, and won the prestigious America-Israel foundation prize and the Israeli artist organisation (EMI) award.
Yaniv has been working with various ensembles in the Netherlands such as the Metropole Orchestra and the Jazz Orchestra of the Concertgebouw.
Since 2004 Yaniv is a senior teacher and lecturer at the Conservatorium van Amsterdam teaching composition, improvised music and is the coordinator of the masters and research departments.
Yaniv is the composer/arranger and musical director of the Amsterdam Jazz Orchestra
Since 2016 Yaniv is the coordinator of distance learning and CvA – Online at the Conservatorium
van Amsterdam.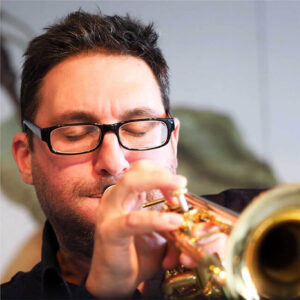 Roi Shabbat
A bachelor of music graduate from the Conservatorium van Amsterdam and Rimon School for contemporary music; Founder, composer and arranger of the Or Le Israel band, the Bne Akiwa band and Shir Balev choir;
In Israel, Roi was a faculty member at the R'aanana, Even Yehuda, Netanya and kdumim conservatories.
Roi is working actively in the field of music education, for several years he was a faculty member in several music schools around the Netherlands such as the Naarden-Bussom Muziekschool and the Rosj Pina basis school.
Contact
Concertino Muziekonderwijs (located at Rosh Pina building)
Nieuwe Herlaer 18-20
1083 BD Amsterdam
info@concertinomuziek.nl
KvK 50859676
General information
Please visit and like our Facebook page, you can find there all the latest news, videos and photos.